Interior Design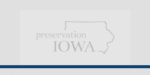 AHTS Architects is a registered, mid-size architectural firm located in Waterloo, IA, which offers quality, client-centered design, planning, and construction administrative services throughout northeast and north central Iowa and now expanding into other regions, including southern Minnesota.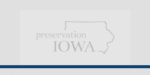 With Downtown Revitalization project experience, historic tax credit and grant writing expertise, as well as a diverse portfolio of historic rehabilitation projects, Klingner & Associates is a recognized regional leader in preservation.
RDG Planning & Design has been the Architect of Record for several buildings listed on the National Register of Historic Places and National Historic Landmarks throughout Iowa. We offer a full service design staff including Architects, Landscape Architects, Artists, Engineers, Graphic Design & Multimedia, Interior Design, Planning, and Sustainability.