Supplies and Materials
We maintain a large supply of antique reclaimed bricks, street pavers, and cobblestone for preservation needs. We also buy antique brick and stone.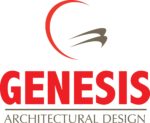 Business Category:
Architect, Contractors and Trades, Grant Application, Historic Preservation, Historic Structure Report, Interior Design, National Register Nomination, Professional Services, Project Management, Salvage and Resale, Supplies and Materials
GENESIS is a commercial architectural firm located in West Des Moines that specializes in historic preservation.