GENESIS Architectural Design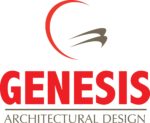 Business Name:
GENESIS Architectural Design
Business Category:
Architect, Contractors and Trades, Grant Application, Historic Preservation, Historic Structure Report, Interior Design, National Register Nomination, Professional Services, Project Management, Salvage and Resale, Supplies and Materials
Long Business Description:
GENESIS is a commercial architectural firm located in West Des Moines that specializes in historic preservation. GENESIS provides Architecture, Building Envelope Consulting, and Historic Preservation for clients throughout the Midwest. GENESIS can serve you by providing preservation planning, treatment and repair scope, design drawing, bidding, and construction observation to ensure that your historic structure maintains its historic integrity.