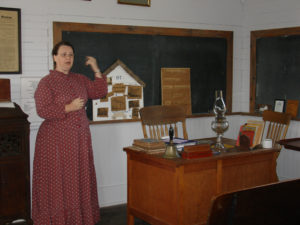 As the statewide nonprofit organization for preservation, Preservation Iowa knows that the future of preservation depends on nurturing appreciation for our built heritage in the hearts and minds of the next generation. With that in mind, Preservation Iowa created this toolkit Finding Your Preservation Story expressly for K-12 students and their teachers.
Here you will find many useful tools including:
Guided lesson plans and reading suggestions
101 activity ideas for preservation education in and outside the classroom
Worksheets, glossaries, and guides to aid students' preservation research
Resources for additional research
We're always interested in hearing about the stories you and your students discover or other positive experiences in your classroom. Please feel free to write to us at info@preservationiowa.org or use our contact box on the Preservation Iowa website (http://www.preservationiowa.org).
We hope you and your students learn a lot and uncover some great Iowa stories!
[su_posts posts_per_page="20″ taxonomy="post_tag" tax_term="247″ tax_operator="0″ order="asc" orderby="none"]sdf[/su_posts]
---
This project was supported in part by the State Historical Society of Iowa, Historical Resource Development Program.