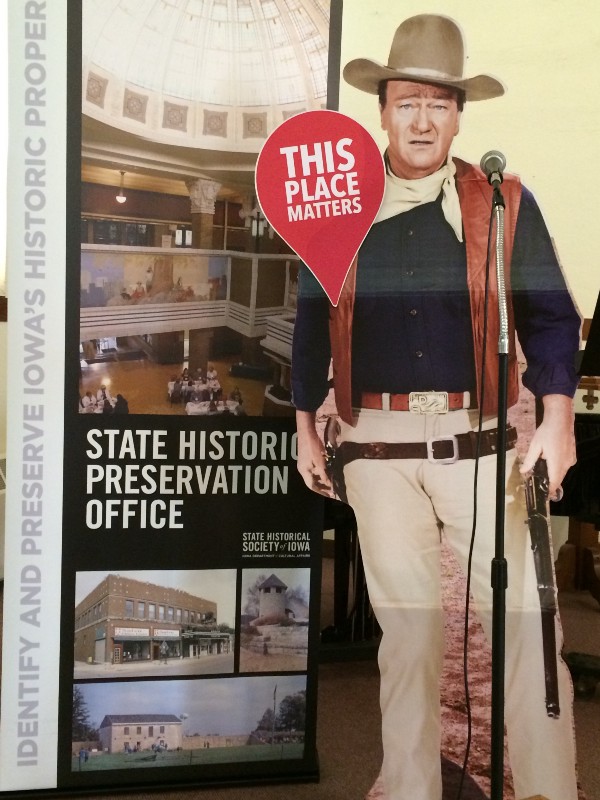 State Architectural Historian (and Preservation Iowa advisor) Paula Mohr has written an article as part of a series commemorating the 50th anniversary of the National Historic Preservation Act.
Madison County, and the town of Winterset its county seat, are well-known as the birthplace of legendary film star John Wayne and as the bucolic setting for the book and movie The Bridges of Madison County.

Today, a constellation of bright preservation stars is hard at work to preserve the history of this remarkable community. The seven-member Madison County Historic Preservation Commission (a Certified Local Government since 1989) is currently headed up by chair Brenda Hollingsworth. Brenda and the other commission members enjoy the strong support of county and Winterset city officials. They are bringing energy, enthusiasm and determination to preserve not only the historic resources within the county but also the stories that make it a special place.
Read the whole piece here.