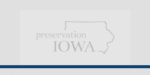 Long Business Description
substance is a collaborative design practice established in Des Moines, Iowa in 2005. The firm brings together the talent and expertise of some of the region's most recognized design professionals engaged in the disciplines of Architecture, Interior Architecture, and Design.
substance has a staff of twenty-seven seasoned professionals and can assemble and lead a diverse consultant team tailored to the demands of any project. As our name implies, we are committed to enduring architectural values rather than ephemeral notions of style. We are passionate about architecture and are committed to advancing the discipline in service to our clients.
substance is the most recognized architectural practice in Iowa since its founding in 2005. In just 12 years the firm has received nearly 80 awards for design excellence including 36 from the American Institute of Architects. The firm has been recognized in National award programs sponsored by Architect, Contract, Custom Home (8), Faith and Form (2), Interior Design, and Residential Architect (2) magazines, and has received a National design award from the General Services Administration and seven prestigious American Architecture Awards from the Chicago Athenaeum. The firm's proven design abilities are coupled with progressive business practices. In 2014, substance received a DMACC Small Business Award as the Most Innovative Company in Iowa. In 2015, 2016, and, again, in 2017, substance was recognized by Architect magazine as one of the Architect50 – the top 50 architecture firms in the United States in design, sustainability, and business.