106 Review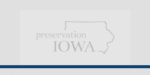 JC Porter Consulting focuses on preservation or Iowa's historic structures. With over 30 years of experience we provided assistance through the Technical Assistance Network (TAN), state and federal historic tax credit programs, and inventory, assessment, and planning preservation projects. Preserving your historic structure is our concern.
Business Category:
106 Compliance, 106 Review, 3D Laser Scanning and Documentation, Architectural Historian, Cultural Resources Consultant, Grant Application, Historic Preservation, Historic Structure Report, National Register Nomination, Project Management, Tax Credit Consulting
Quality Services, Inc. is a small business that offers a range of cultural resource management services including archeological and architectural inventory, evaluation, and documentation.
SPARK Consulting offers a variety of services related to preservation.